It takes a team of dedicated and passionate people to best serve our patients. Meet our staff who are always striving to make you feel like you are a part of our family here at 360 Dental of Mill Creek.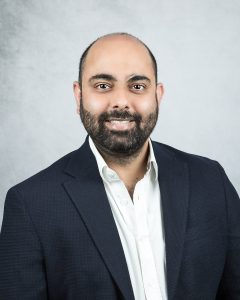 Dr. Jasmeet Punia is a graduate of NYUCD and holds memberships in the American Dental Association®, The Academy of General Dentistry and the Washington State Dental Association.
Dr. Punia is involved in continuing education courses and is always up to date on equipment and technology along with an implant fellowship from Roseman School of Dentistry. He is also certified in All-on-4® implants and full-arch immediate loading implants.
With his pleasant personality coupled with his expertise in dentistry, he makes his patients feel at ease and comfortable with their care. His number one priority is ensuring his patients achieve their oral health goals and overcome any barriers that may stand in the way. He enjoys building long-term relationships with our patients and watching them react positively to the improvement of their smile or the relief from painful conditions.
When time allows, Dr. Punia enjoys traveling with his wonderful wife.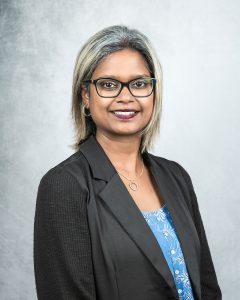 Jay graduated with a Bachelor of Science in healthcare administration and is a valuable asset to our office. In her role, she takes care of scheduling and treatment planning needs. She also works hard at getting our patients insurance benefit information so they can better plan their dental care. Jay and her husband have lived in Mill Creek for over 20 years and have two wonderful kids. In her spare time, she likes to watch Hindi shows and spending time with her family.
Rajan became a certified dental assistant from the Dental Assisting National Board and has received certifications in radiation health and safety, infection control, anatomy, morphology and physiology. She enjoys bringing smiles to our patients and is very passionate about patient care and education. In her free time, you can find Rajan watching movies, traveling and spending time with her family and dogs.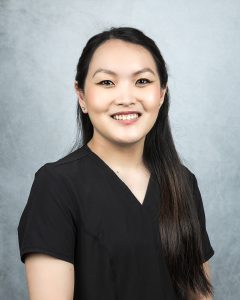 Megan moved to Washington from her home state of Hawaii in 2015. Since then, she went off to attend the Pima Medical Institute in 2020 and graduated as the valedictorian in 2021. However, this has not stopped her from furthering her education as she is planning to study healthcare administration in 2023 and dental hygiene in 2024. As a dental assistant, Megan ensures our treatment rooms are ready for Dr. Punia and the patient by sterilizing and disinfecting all surfaces and equipment. She truly enjoys getting to know our patients and doing everything she can to help those with pain or anxiety feel at ease.
On a more personal note, Megan is a proud dog owner and loves to hang out with her family. She also enjoys crocheting, knitting, macrame, watching anime and playing video games.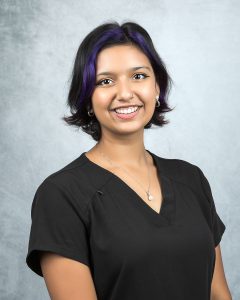 Kaelin is one of our wonderful dental assistants here at 360 Dental of Mill Creek. She exhibits a positive attitude and is always ready to help whenever she is needed. Outside of work, she is a full-time college student pursuing a degree in dental hygiene. She is also a devoted violinist and enjoys crocheting, working out and baking yummy treats in her spare time.